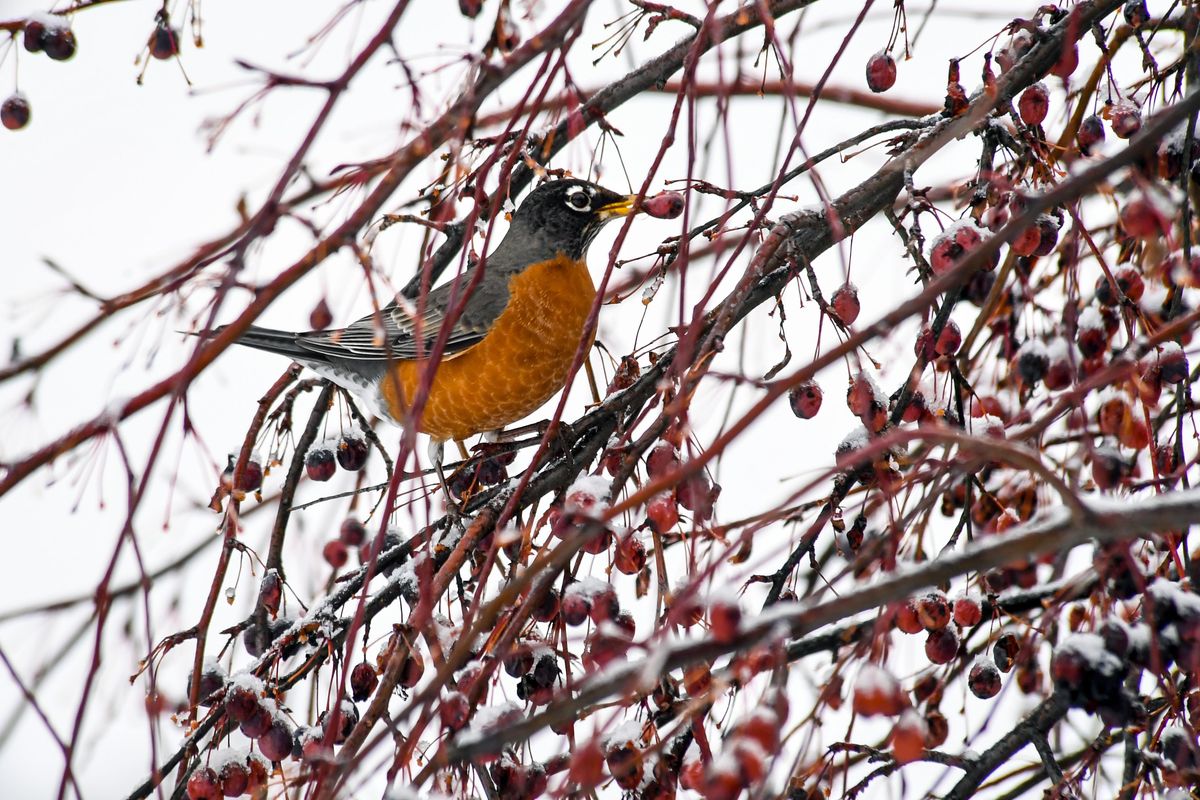 You've spotted a robin eating berries in a tree. is this a harbinger of spring in the frozen inland Northwest?
Although the "first robin of spring" is a phrase enshrined in folklore and literature, it's something of an avian myth.
Robins can be spotted year-round in most of the United states and southern canada. Their behavior, however, changes during the winter months, which makes them less visible.
"Robins don't go south to costa Rica …or to a specific place like Texas or southern california," said Joyce alonso, a board member of the spokane audubon society and part of its education committee. "They do something different. in the winter, they switch their diets and they move around in groups."
Robins pair up in the spring and raise up to three broods of youngsters, alonso said. They're commonly spotted on lawns, searching for worms and insects. as fall turns into winter, robins will join large flocks of birds that can include other species, such as cedar and bohemian waxwings and starlings.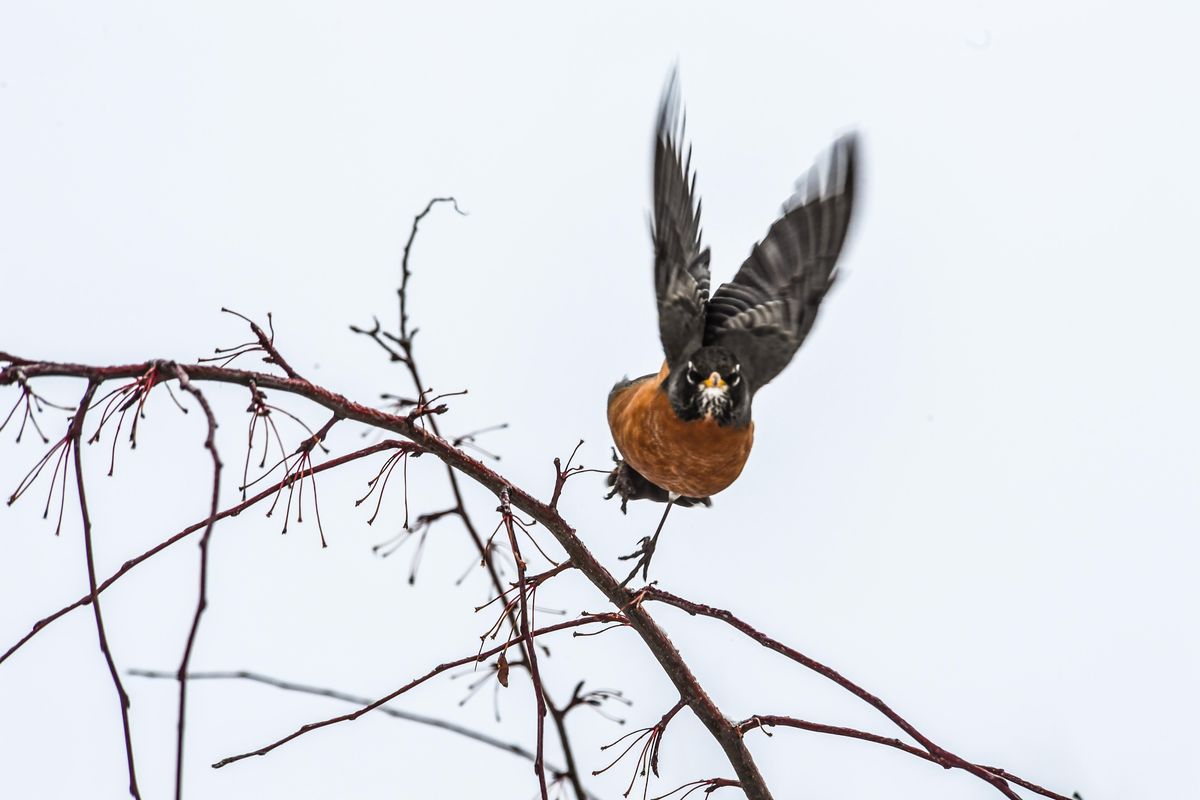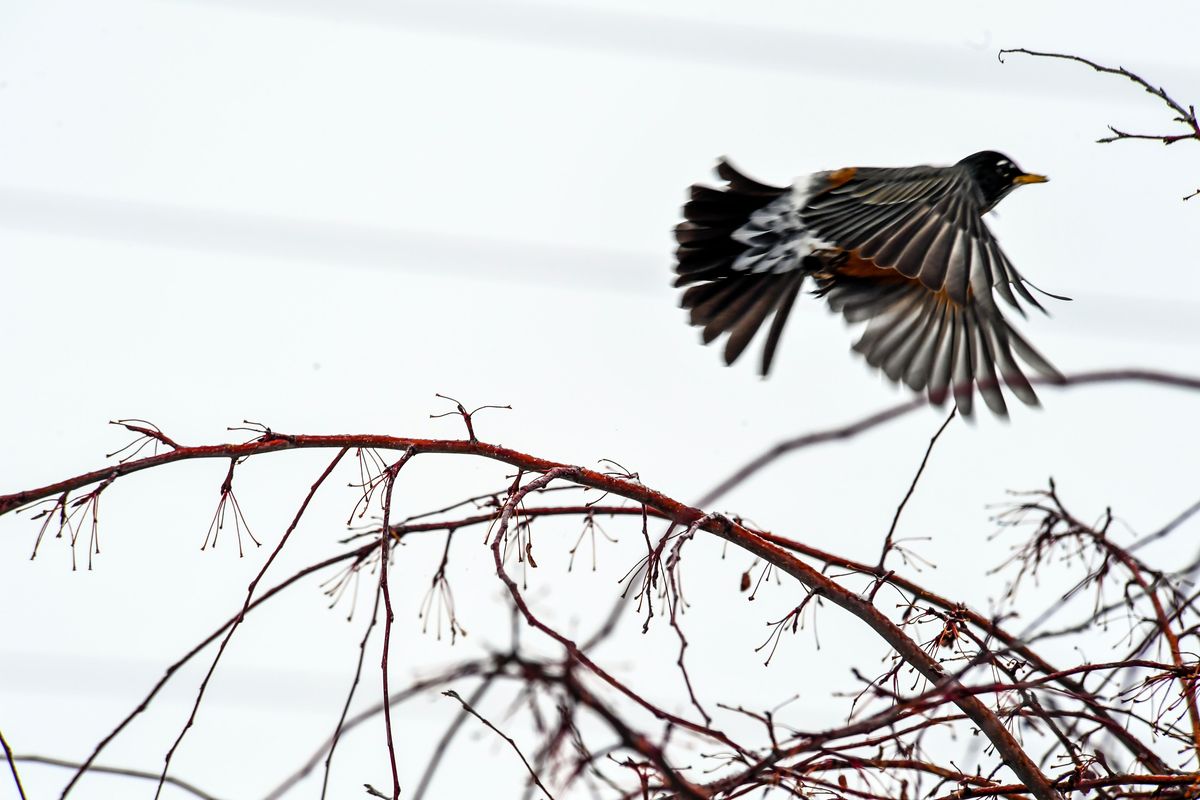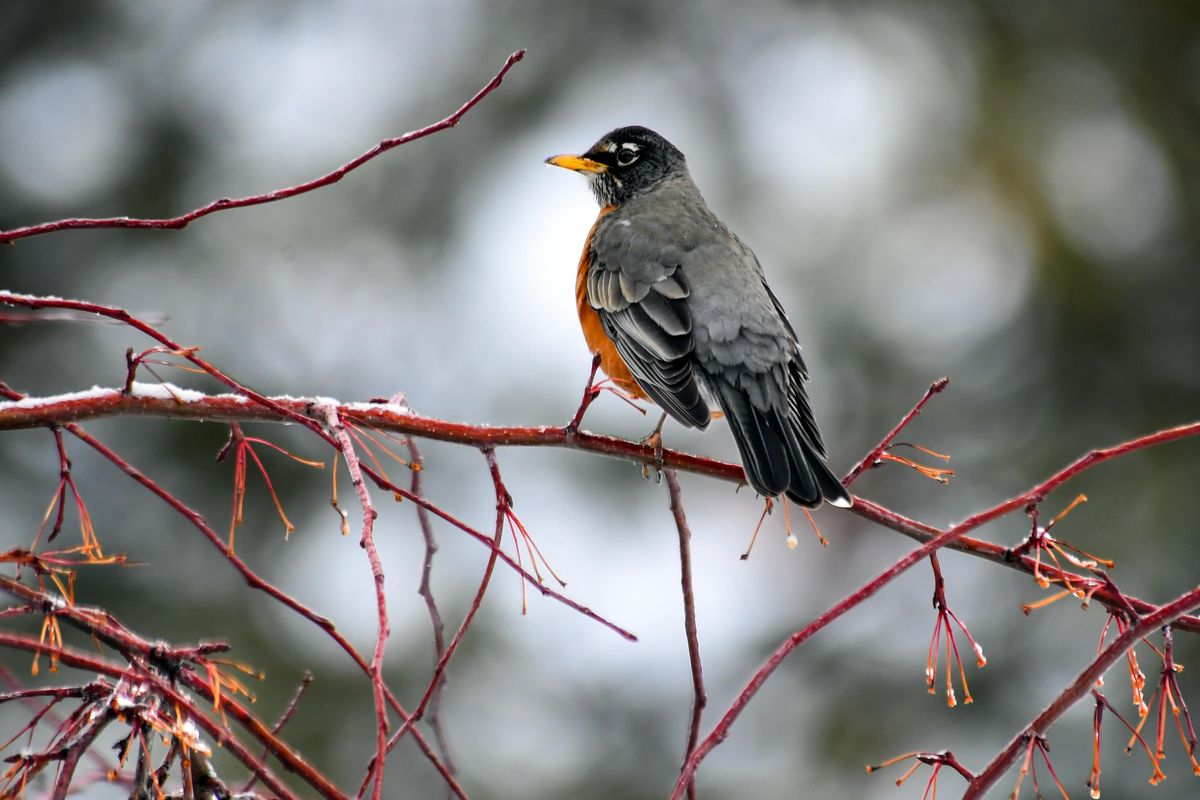 Robins move around with the mixed flocks in search of food and water. Their diet changes, and they become frugivores, eating wild berries and fruit.
"Over the winter, what they're interested in is calories," said Joseph Haydock, associated professor of biology at Gonzaga University.
This time of year, it's common to see flocks of robins salvaging leftover fruit in orchards or stripping berries from trees, alonso said. some people put out fruit for robins in the winter. While alonso has tried that, she's never had any takers.
Robins seem to do fine with natural food sources, she said, although they do appreciate water sources – such as heated bird baths – during the winter.
Mild weather in December and January may have contributed to a larger-than-usual number of robins in the area this winter, said Kim Thorburn, a member of the Washington Fish and Wildlife commission and former director of the spokane Regional Health District.
During christmas bird counts, members of the spokane audubon society saw lots of robins, along with some migratory birds that typically are gone by late December. But the weather was unusual in late December, with temperatures above freezing, Thorburn said.
When spring arrives, people will start to see robins on their lawns, which is where the "first robin of spring" phrase may come from. Robins are one of the first overwintering birds to reproduce, so they're out in search of high-protein foods.
"They're highly visible," Thorburn said. "They come down and start pulling the worms out of your lawn."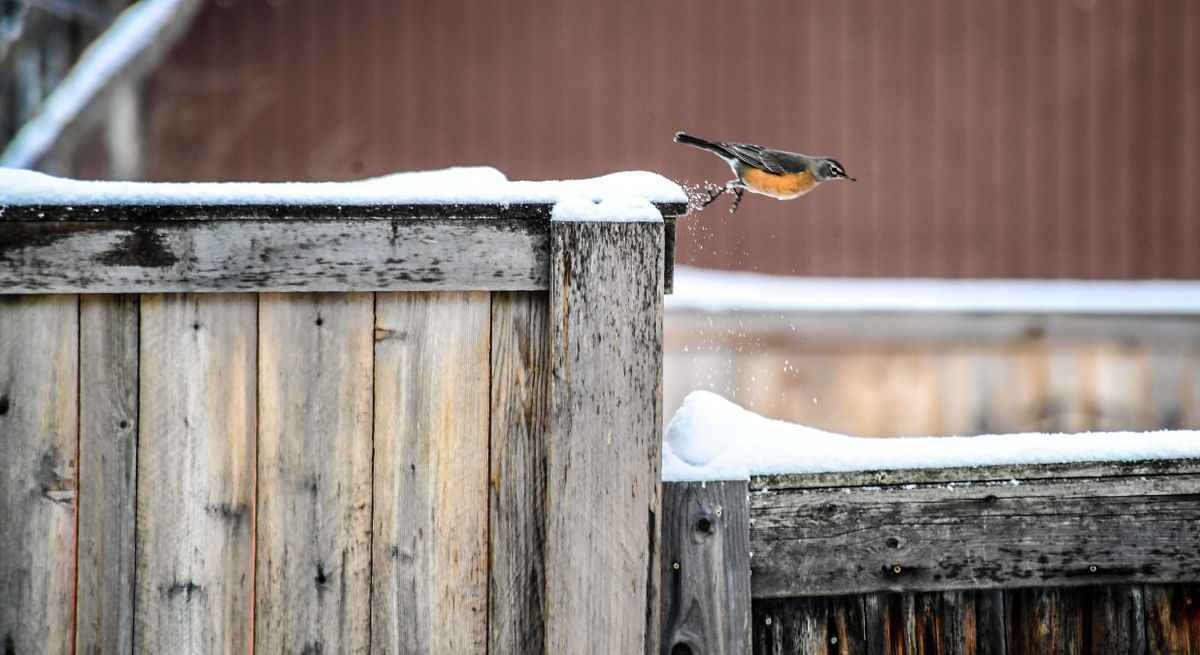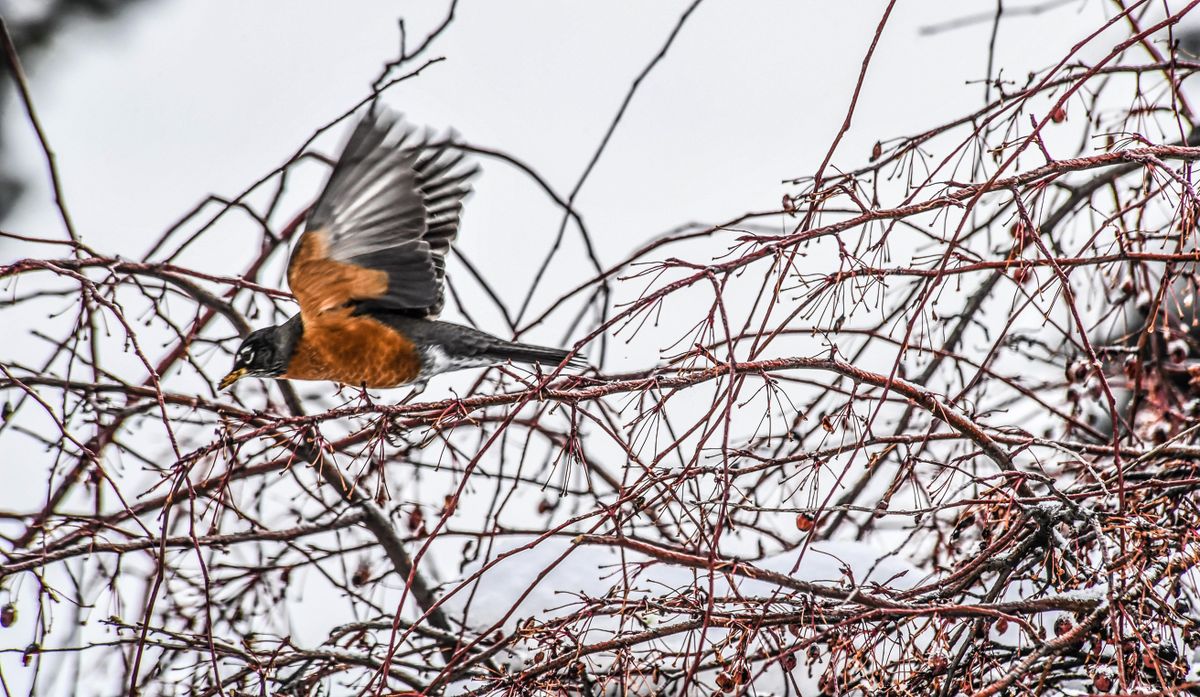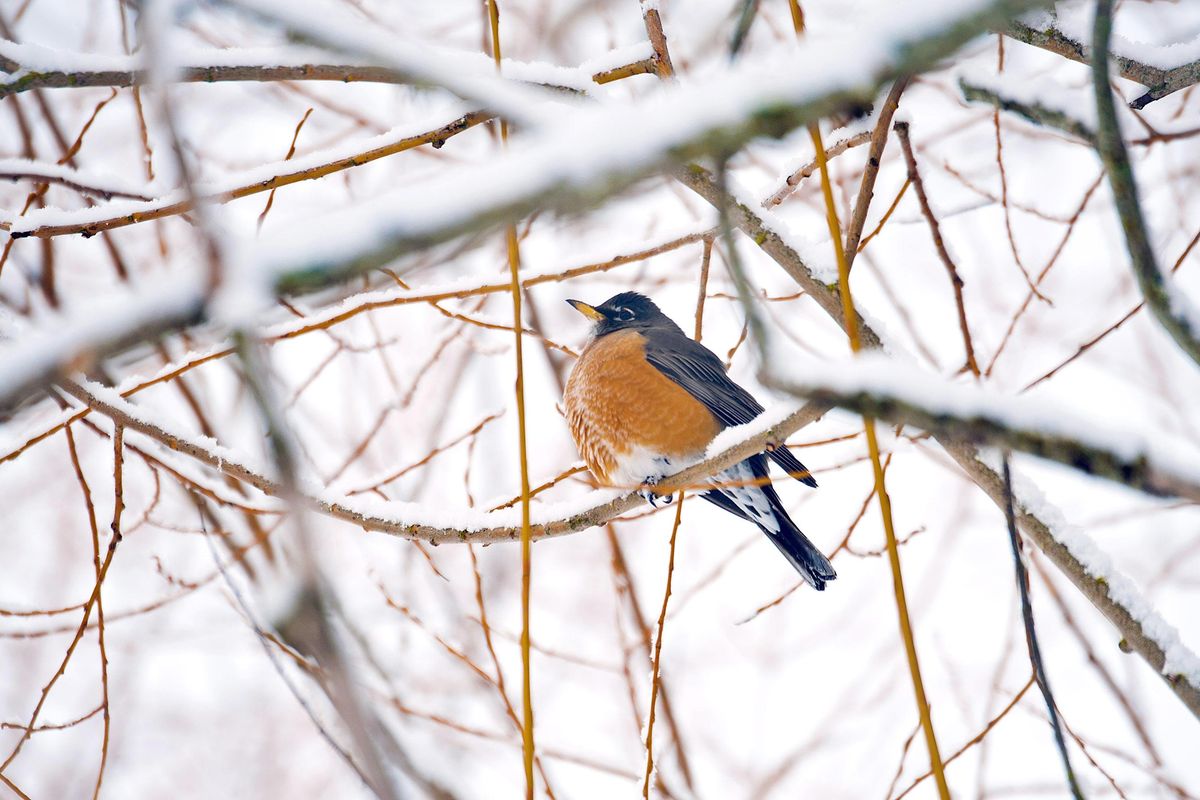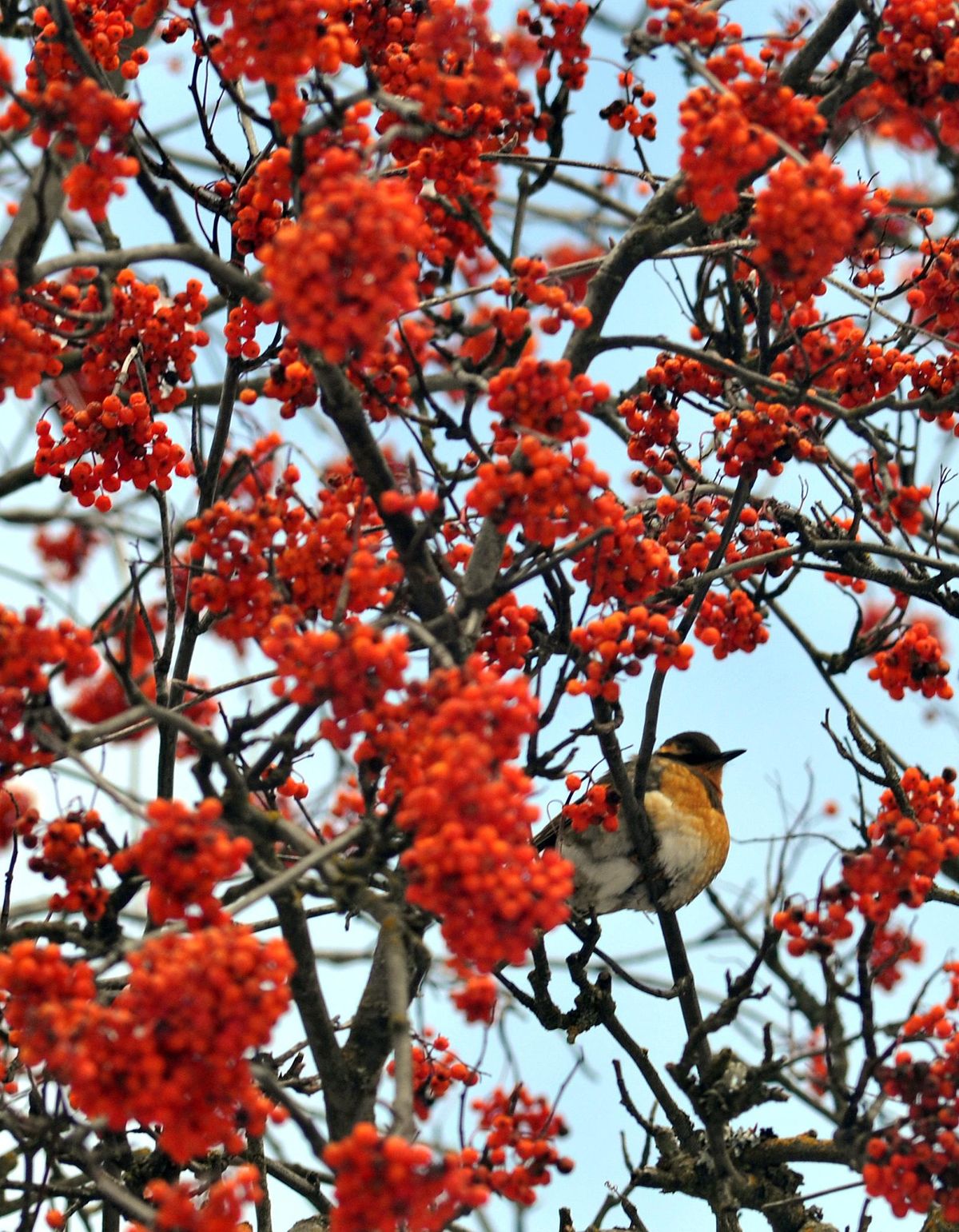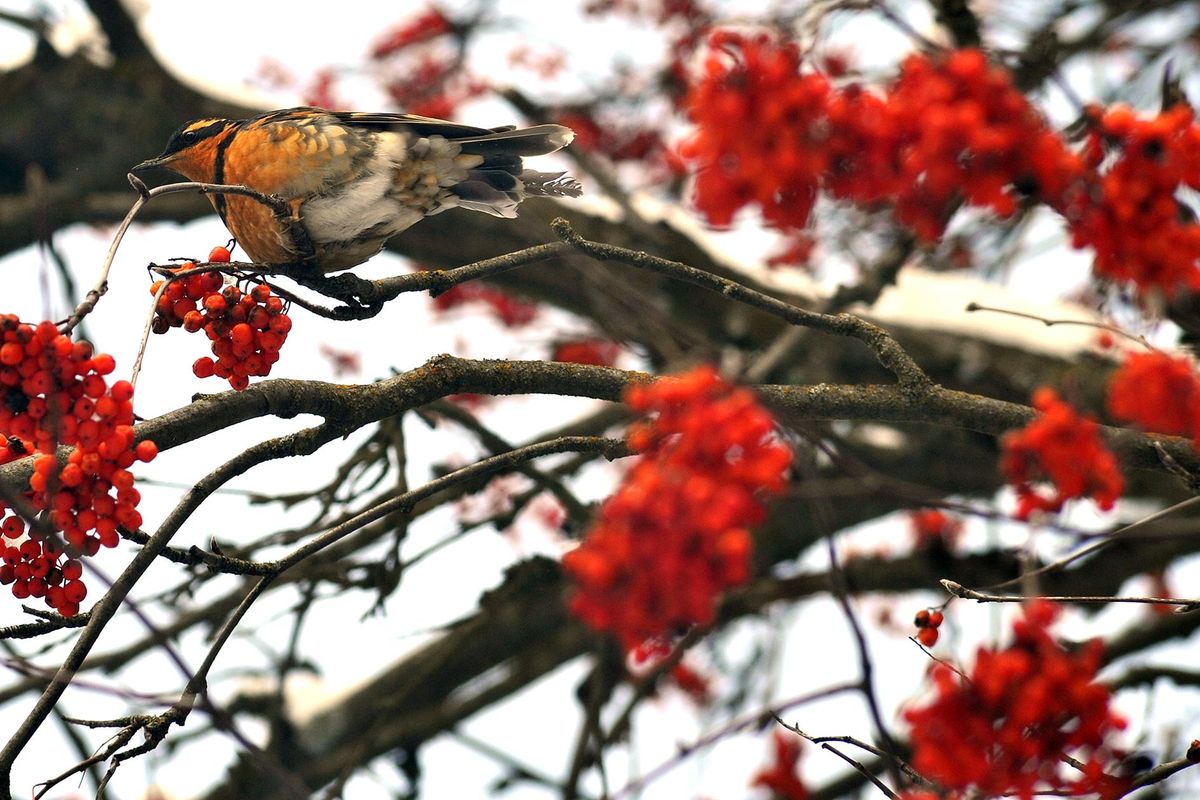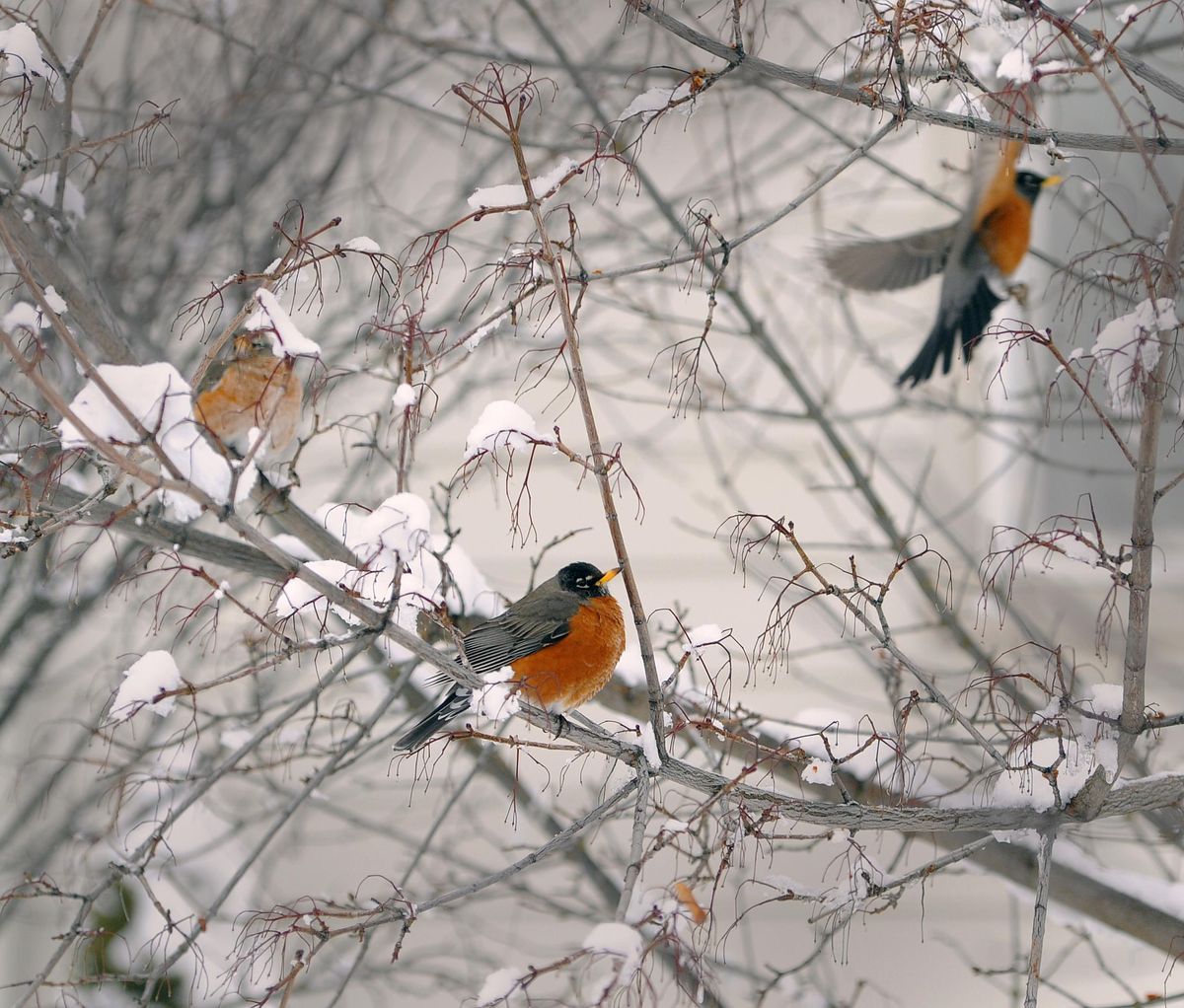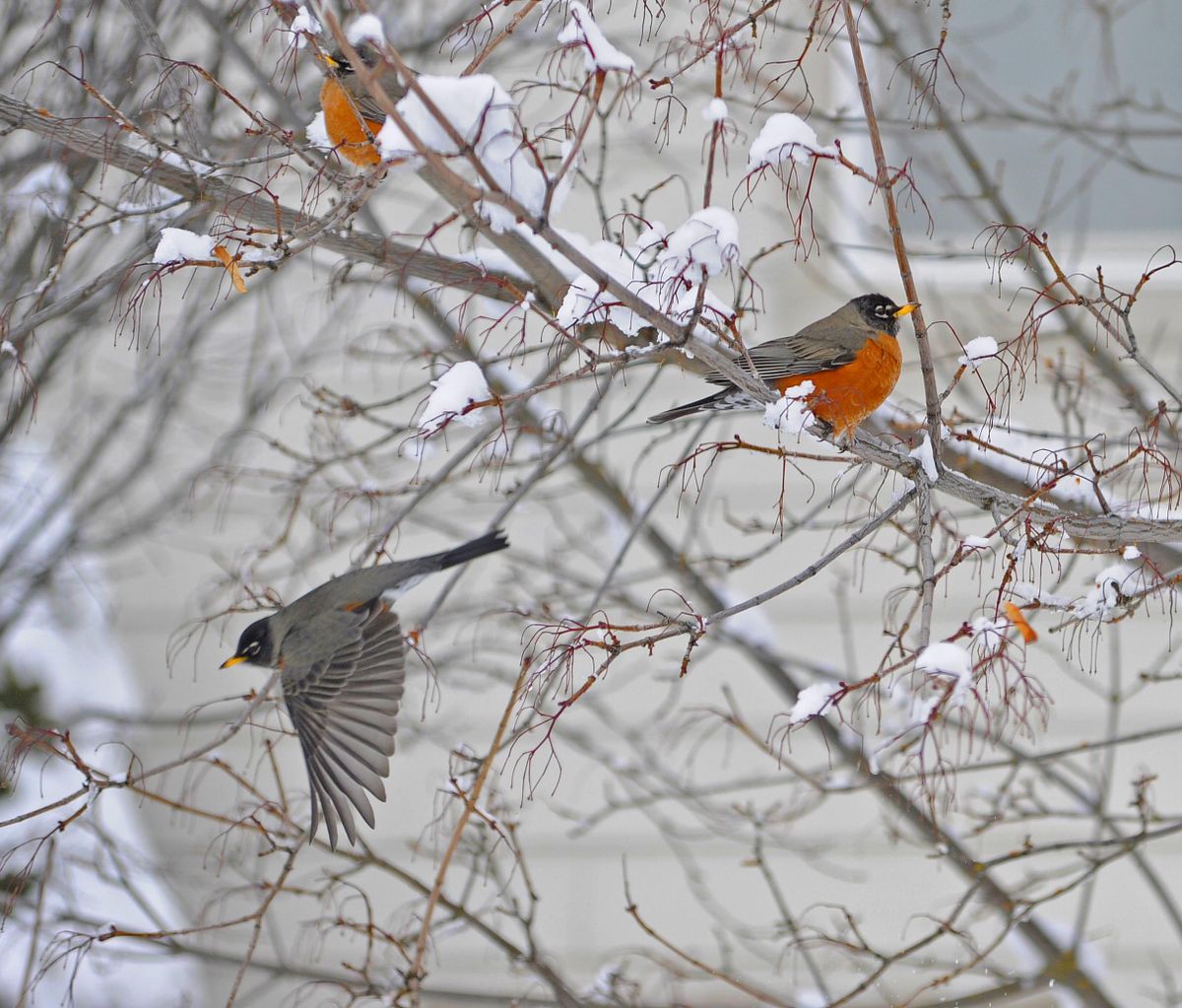 RELATED POSTS